Mission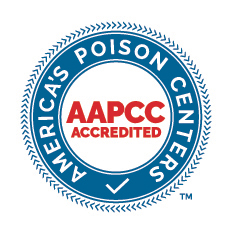 Mission

The Oklahoma Center for Poison and Drug Information (OCPDI) exists to provide information concerning the prevention and management of potentially toxic exposures to the people of Oklahoma. The center's goal is to save lives as well as to provide a cost-effective service to patients and residents by promoting the appropriate use of health care resources.
Values
Compassion and Respect in our interactions with co-workers,
students, community partners, colleagues and the people of Oklahoma.


Wisdom -A commitment to continually increase our knowledge
regarding new and innovative treatments and continually seek new
opportunities for learning.

Teamwork- Always working side by side with health care providers
and community members to provide the best and most current poison and
drug information.

Assisting Others, Reliable - A promise to the state of
Oklahoma to be available in its time of need.
Innovation to maintain our role as the trusted source of poison
information in Oklahoma.

History

Originally founded in the 1962, the Oklahoma Poison Control Center operated out of a small corner in a laboratory at the Oklahoma State Health Department. The center answered about 500 poison calls in its first year. In 1972, the center operations moved to the Pediatric Division of Maternal and Child Health Services of the Oklahoma State Health Department. The center received almost 10,000 calls that year, largely from the Oklahoma City metro area.

By 1978, the center's operations transferred to Children's Memorial Hospital. At that time, the scope of service increased to cover the entire state with the addition of a toll-free telephone service. Along with their other duties, the pharmacy staff at Children's Hospital provided 24-hour coverage to the poison helpline. Today, the center answers about 34,609 phone calls a year.

Legal recognition did not occur until July 1994 when the Oklahoma Poison Control Act was approved by the Oklahoma state legislature. This act also legislatively mandated that The University of Oklahoma College of Pharmacy administer all operations of the Oklahoma Poison Control Center in cooperation with The Children's Hospital of Oklahoma.

In 2013, in order to better reflect the range of services provided by the center, the name was officially changed to the Oklahoma Center for Poison and Drug Information. Emergency poison calls and poison-related questions are answered 24-hours a day by pharmacists and nurses trained in clinical toxicology. Each poison specialist has access to a variety of resources, including a computer database that list a huge array of products and their ingredients.

Today, the center answers about 34,609 phone calls a year. By managing nearly 95% of human exposure calls at home, we saved Oklahoman's approximately $13.4 million in 2022, as the average emergency room visit in Oklahoma costs at least $1000.


The OCPDI is a nationally certified poison center as independently evaluated by America's Poison Centers.